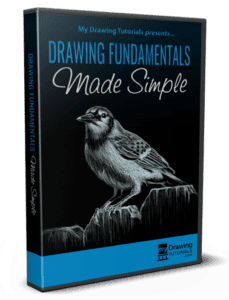 If you enjoyed this lesson, be sure to check out the FULL "Drawing Fundamentals Made Simple" course.
You'll get tons of additional lessons and step-by-step exercises that will guide you through all the basics of drawing.
So, if you're ready to improve your drawing skills, click below and enroll today!