Portrait Fundamentals Made Simple
33 Video Lessons
You'll get 33 content-packed video lessons (6 hours total running time) + downloads for all the lessons.
Rewards & Certificate
Rewards make learning fun! Earn badges and points for completing certain tasks and a certificate at the end of the course!
HD Course Assets
You'll get HD reference photos, drawing scans, worksheets, and lesson transcripts.
Lifetime access
Just pay once & get lifetime access! Learn at your own pace.
Fun Quizzes
Test your knowledge and boost retention with fun, interactive quizzes. Yah active learning!
100% Money-Back Guarantee!
If you're not in love with this course for any reason, just let me know and you'll get a full refund. No questions asked!
Here's What You're Going to
Learn in This Course
---
This course is divided into 5 sections.
Section 1
The 1st section will focus on drawing the head freehand. You'll learn about the very powerful Loomis Method and how to use it to draw a simplified head in the front, 3/4, and side view.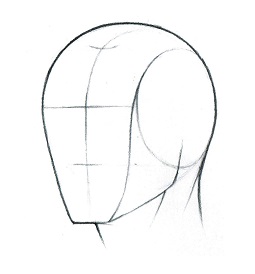 Then we'll learn how to draw this same head and neck in more dynamic angles like the front view tilted down and up and 3/4 view tilted down and up. This will help you understand how the head is affected by perspective and allow you to tackle many different portrait positions.
Section 2
Next, we'll build upon the Loomis Method to construct a three-dimensional head. You'll learn about the proportions of the head and how all the features relate to each other.
Again, we'll cover all the different angles like front, 3/4, and side view.
As well as the more dynamic positions.
Section 3
In the 3rd section, we'll cover the fundamentals of realistic shading. You'll learn concepts like the 5 Elements of Shading, the 4 Different Types of Edges, and the Rules of Realism and how to use them to make your drawing look more realistic!
Then we'll combine all these concepts and techniques in a drawing exercise.
Section 4
In the 4th section, you'll learn to draw each of the facial features.
First, you're going to learn about the anatomy of the features and little tips and details that you need to pay attention to. Then we'll apply everything we've just learned in a step-by-step drawing exercises. You'll see how to take the drawing from a basic lay-in all the way to a complete realistic finish.
And we're going to do this for all the features: eye, nose, lips, ear, and hair.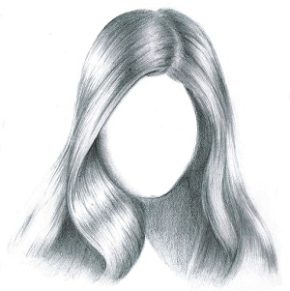 Section 5
Finally, in the 5th section, we'll combine everything together and draw a complete portrait from start to finish.
Even at this stage, you'll be learning some new techniques like how to use Trianglulation to keep your lay-in accurate, how to accentuate the shadows to make the portrait more dramatic, how to stylize your drawing to add more interest, and so on.
Fun Quizzes & Reward System
---
But that's now all! In addition to all the video lessons, downloads, transcripts, references and drawing scans, and supplement handouts you'll be getting, you'll also get these fun, interactive quizzes to test your knowledge at the end of each sections.
Studies have shown the quizzing help students increase retention of what was learned and make the whole process more fun and motivating by giving students a goal to work towards.
I had a lot of fun designing these quizzes and I think you're really going to enjoy them 🙂
In addition to the quizzes, there's also a reward system where you'll be able to earn badges and points for various accomplishments throughout the course!
And once you've completed all the lessons and passed all the quizzes, you'll earn a digital certificate!
Who said learning wasn't fun?!
Who Is This Course For?
---
As the name suggests, this course is very beginner-friendly. I designed it to help beginning artists learn portrait drawing as quickly and effectively as possible.
We start out by developing the simplest skills first and then gradually add on to it, so that you don't feel overwhelmed.
All the concepts and techniques are thoroughly explained and I never just assume any knowledge on the part of the student.
Also, I know that draw free-hand can be a bit challenging for some beginners so in some of the drawing exercises, I offer additional approaches that you can use as a guide.
So, yeah, if you're a beginning artist who wants to learn portraiture, then this course is definitely for you. On the other hand, if you're an intermediate to advanced portrait drawing artist, then this course is probably not for you.
Sample Lessons
---
Here are some sample lessons to give you a better idea of what the course is like.
Lesson 1 – Introduction & Materials (Sample)
Lesson 3 – Loomis Method Front View (Sample)
Lesson 11 – Head Planes Front View (Sample)
Frequently Asked Questions
---
How long will I have access to the course?
Just by paying the one-time course enrollment fee, you'll be given LIFETIME access to the course.
Is the price a monthly fee?
No. It's just a one-time payment and you will get LIFETIME access to the course. You will not be charged a monthly fee.
Can I download the video lessons and watch them on my other devices?
Yes! All the lessons are downloadable in HD 1080p quality and they can be viewed on smart phones, tablets, laptops, or any other devices. Also, the online member's area is mobile-responsive and can be viewed on any device. Take the course with you wherever you go!
After I make the purchase, how can I access the course?
During the checkout process, you'll be asked to create an account (returning students can simply log in to their account). Once the order is complete, the course will automatically be added to your account and you can access it by clicking on the "My Account" tab in the menu at the top of the page.
Try The Course Risk-Free!
This course comes with a 100% Money-Back Guarantee! So if you're not in love with this course for any reason, just let me know and I'll give you a full refund. No questions asked!
Let us know what you think! Leave a comment below...