Discover How YOU Can Draw Realistic, 3-D Landscape and Cityscape… Even If You Are A Complete Beginner And Knows Nothing About Perspective!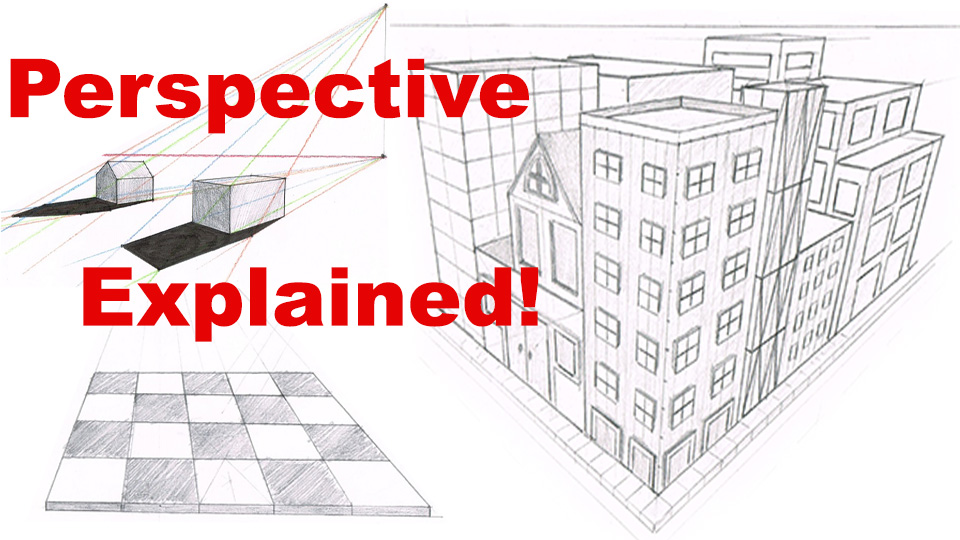 Dear Friend,
Do you struggle with making your perspective drawings or paintings look "right"?
Do you have a hard time with adding dimension and realism to your landscape drawings or paintings?
Are you frustrated by complicated perspective books that confuse you with weird formulas and theories… when you just want a down-to-earth explanation?
If you can relate to any of these questions, then you've come to the right place because I've got the exact answer you've been looking for.
As you probably already know, knowing how to draw perspective is an absolutely essential requirement for any serious artist.
It doesn't matter if you are into oil painting, watercolor, acrylic, figure drawing or landscape drawing…you need to know how to work with perspective if you ever want to make your work realistic and beautiful.
Why Is Perspective So Important?
Because perspective is basically the art of making 2 dimensional drawings look 3 dimensional, it is essential in any art form.
For example, if you wanted to painting scene in watercolor, you would need to understand perspective in order to give your drawing depth. You'd need to know how to angle your lines and brush strokes in order to give the illusion that certain objects are further away than others.
Without perspective, your painting or drawing is simply lifeless and boring.
This is true even if you are drawing figures or portraits. Unless you always want to draw your figures and portraits from a static front angle (which is of course, very boring), you need to know how perspective work so you can make your drawings more dynamic.
That's why I spent months meticulously breaking down the subject and created the most beginner-friendly and informative course on perspective you will ever find.
This course is divided into separate online video lessons. Each lesson covers a different element of the perspective drawing formula in a very step-by-step way so you'll never be overwhelmed.
We'll start off by different concepts and techniques of perspective to help you fully understand the subject and along the way, you'll be given simple step-by-step exercises that will gradually increase you skill level at drawing perspective. This way the learning process will be fun rather than overwhelming.
You'll be able to watch over my shoulder as I show you (in detail) everything you need to know. You'll get step-by-step instruction guiding you through every step of the way.
And you'll be able to watch these videos anytime from the comfort of your own home.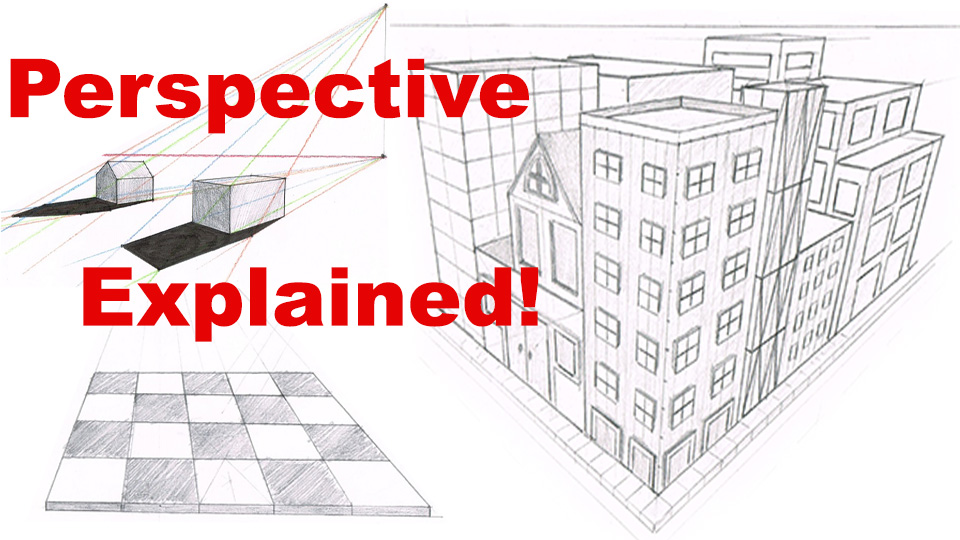 All together you'll be getting 15 online video lessons for a total of over 3 hours of materials. And you'll be able to watch these videos anytime from the comfort of your own home.
Here a List of All The Lessons You're Going to Get in This Course:
LESSON 1 – WHAT IS PERSPECTIVE?
LESSON 2 – METHODS OF ACHIEVING DEPTH
LESSON 3 – ELEMENTS OF PERSPECTIVE
LESSON 4 – ONE POINT PERSPECTIVE
LESSON 5 – BASIC ONE POINT DRAWING EXERCISE
LESSON 6 – TWO POINT PERSPECTIVE
LESSON 7 – WORKING WITH OFF-FRAME VANISHING POINTS
LESSON 8 – BASIC TWO POINT DRAWING EXERCISE
LESSON 9 – THREE POINT PERSPECTIVE
LESSON 10 – THREE POINT DRAWING EXERCISE
LESSON 11 – THE DIAGONAL METHOD
LESSON 12 – CITYSCAPE DRAWING EXERCISE
LESSON 13 – DIVIDING SPACE IN ONE POINT PERSPECTIVE
LESSON 14 – DIVIDING SPACE IN TWO POINT PERSPECTIVE
LESSON 15 – PLACING OBJECTS IN SPACE
Here's Just a Few of The Things You're Going to Learn in This Course:
What is perspective and why it's important
How to use simple tricks like "overlap", "object placement", and "size variation" to create an illusion of depth in your drawings or paintings
All the different elements of a perspective drawing finally explained (vanishing points, horizon line, picture plane, etc)
The real reason why some lines in perspective drawing seem to disappear into a vanishing points and why some lines do not
What 1-point perspective is and how it can turn into 2-point and 3-point perspective
How to determine where to place your vanishing points in a draw for the best results
A super simple and accurate technique to help you deal with vanishing points that are not on the drawing paper
Step-by-step instructions on how to draw scenes in 1-point, 2-point, and 3-point perspective.
How to use the diagonal method to find the perspective center of any objects (this technique is great if you want to draw symmetrical objects like doors or windows or houses)
How to determine when to draw an object in 1-point, 2-point, or 3-point perspective
The right way to draw crowds of people (or any group of objects) in perspective
A brilliant way to measure distance and divide space in perspective (this will help you do draw tile floors, building windows, tree lines, or any other evenly spaced objects)
Simple techniques for making cityscape buildings look realistic
And a whole lot more…
This course will hold you by the hand and literally lead you every step of the way until you draw your first realistic perspective drawing.
So How Much Does This Program Cost?
Let's do a quick comparison – last time I checked a semester of Art school would set you back several thousand dollars.
Or you could pay $50 – $100/hour for private Art lessons with someone who may or may not truly understand perspective drawing. Worse, you'll probably need several lessons to really master drawing perspective so you'd easily be looking at several hundred dollars.
Frankly, none of these options really seemed fair to me. So I figured out a way to provide you with a real bargain….
If you act today, you can have complete access to this entire course for only $39.95
Don't Decide Now…
Try The Entire "Perspective Made Simple"
Program Completely RISK FREE For 60 Days!
Now, I never want to be accused of being pushy, so I'm going to take all the risk and let you check out this entire course completely risk-free for 2 full months.
Here's what I'm willing to do …
Our 60 Day 100% Money Back Guarantee
Just get the course right now (so you can lock in the low price) and then take 60 full days to go through everything inside.
Watch all the lessons. Do all the exercises. Draw your first realistic perspective drawing.
And if you are not completely blown away by your improvements …
…If you are not 100% satisfy for any reason (or no reason at all), just send me a short email at [email protected] to let me know and I will refund every single penny of your money back.
No question.
No hassle.
No hard feelings.
It's as simple as that. All the risk is on me. You have nothing to lose. And everything to gain.
That's how confident I am that this course will work for you.
Here's What To Do Next …
Click on the "Add To Cart" button below…
Then fill out the secured order form that will appear on the next page.
Once you complete your order, you'll get instant online access to the entire course so you can start drawing and learning right away.
So don't delay any longer.
Happy Drawing,
Ethan
P.S. If you have any questions, please feel free to contact me at [email protected]